Description
3 in 1 Set Body Shaper Waist Trimmer Postpartum Support Belt Corset Girdle Belts
Color: Nude
Size:About A(92*23cm) B(82*23cm) C(102*16cm)
The adjustable closure for easy wearing
Lightweight and breathable
It can be stretched to fit the natural curves of your body
Features:
1. The adjustable closure for easy wearing
2. Lightweight and breathable 
3. It can be stretched to fit the natural curves of your body
4. Comfortable for your skin
5. correct posture, reduce waist ache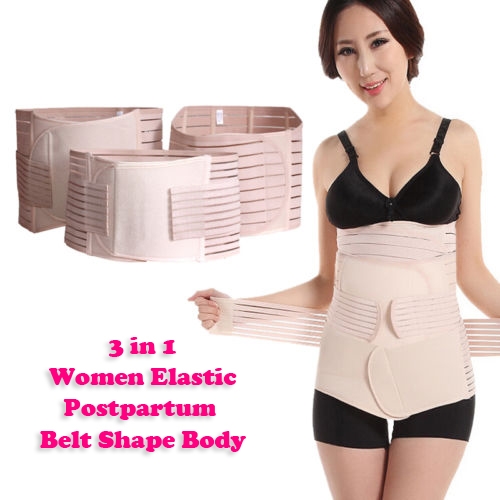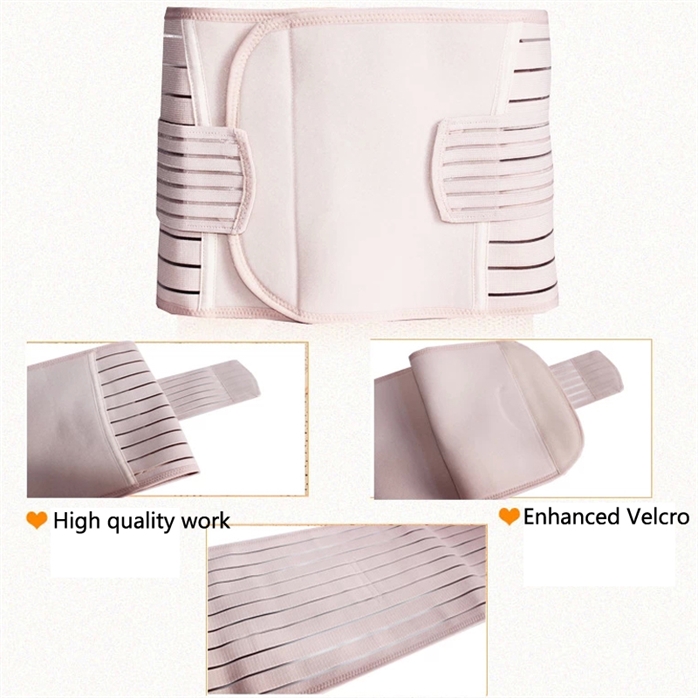 Features :
– Band-style support belts, which are simple but strong
– Symmetrical blank for air flowing, user can do home work or office when using belt.
– Help mom to ease back pain
– Anatomical shape
– Easy to wear, adjust and remove
– Adjustable closure
Why do you need it?
1. Specifically designed to assist with discomfort associated with an enlarged abdomen in post-natal period.
2. Medical grade product, can be used after normal delivery or after Caesarean Section.
3. Assists in returning to your pre-pregnancy shape.
4. Holds the tummy in, hence dramatically improving mobility, thus decreasing risk of post-natal health complications.
5. Helps to tackle back and pelvis pain associated with delivery.
6. Allow a full range of movement.
BENGKUNG MODEN 3 IN 1
Sesuai untuk :-
1) Ibu lepas bersalin, cantikkan semula bentuk badan.
2) Mengempiskan Perut Buncit
3) Pinggul besar/punggung besar
4) Mengecilkan peha besar.
5) Selulit di perut, peha, punggung.
6) Merampingkan Pinggang
CARA MENGGUNAKAN BENGKUNG 3 IN 1
★ Boleh dipakai ketika baring atau berdiri
★ Laraskan pelekat mengikut keselesaan
★ Untuk lepas BERSALIN / BERPANTANG, pakai sedikit KEBAWAH (LOWER ABDOMEN) bagi menyokong rahim daripada 'jatuh'. Kemudian laraskan lagi dengan zap-on kedua untuk mengetatkan lagi mengikut keselesaan.
★ Lapik kain lain selepas memakai minyak di perut
★ Untuk tujuan ramping/slim, pakai betul2 di pinggang kemudian adjust lagi dengan zap-on kedua bagi mengetatkannya.